We may earn money or products from the companies mentioned in this post, and as an Amazon Associate I earn from qualifying purchases. Please see my full disclosure for more information.
Many people hear the term 'money laundering' and take it literally, assuming that it's the process of literally washing and drying money. It's easy to think that too – considering the number of movies that literally portray shady characters washing or drying their money! So, why do people put money in the dryer?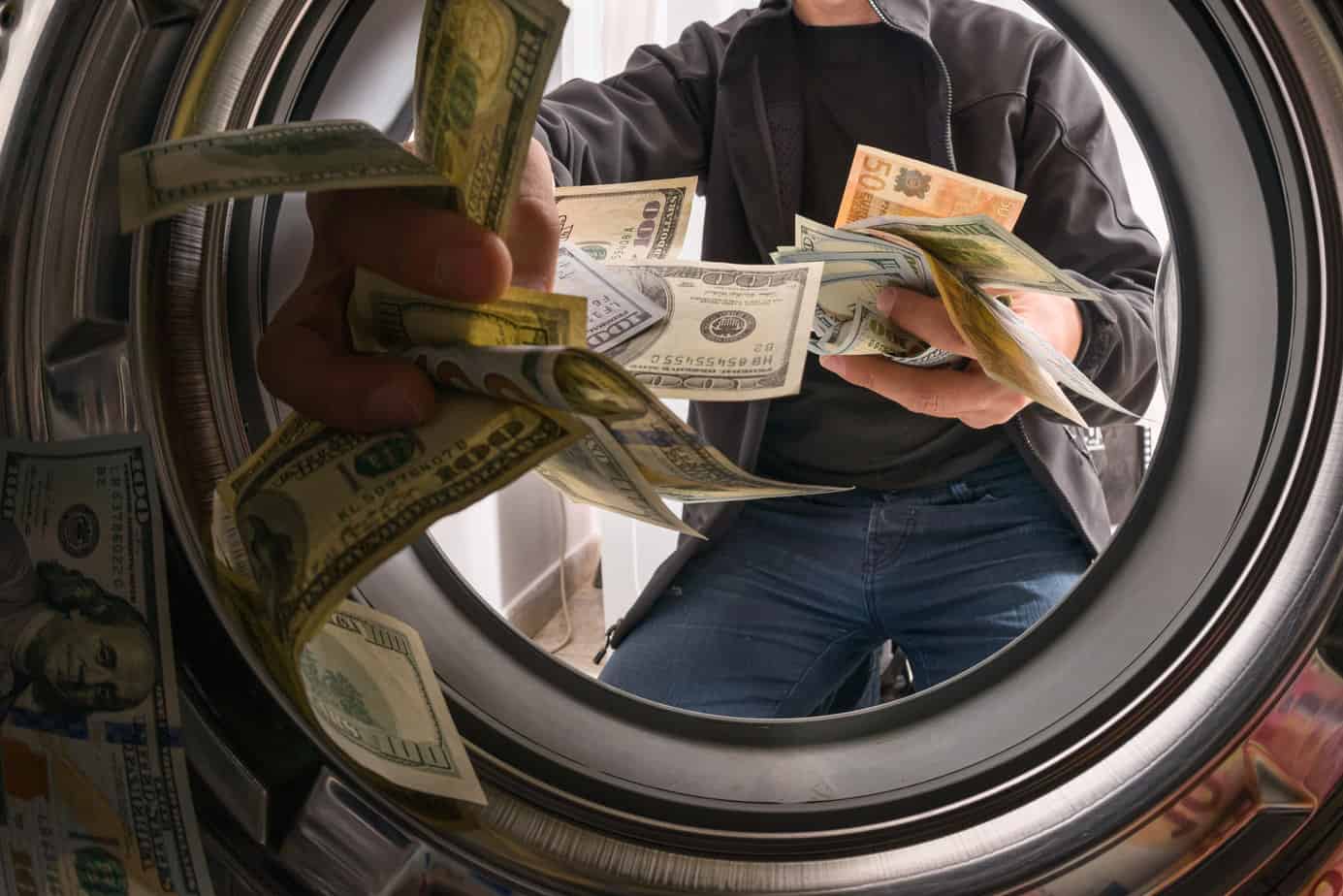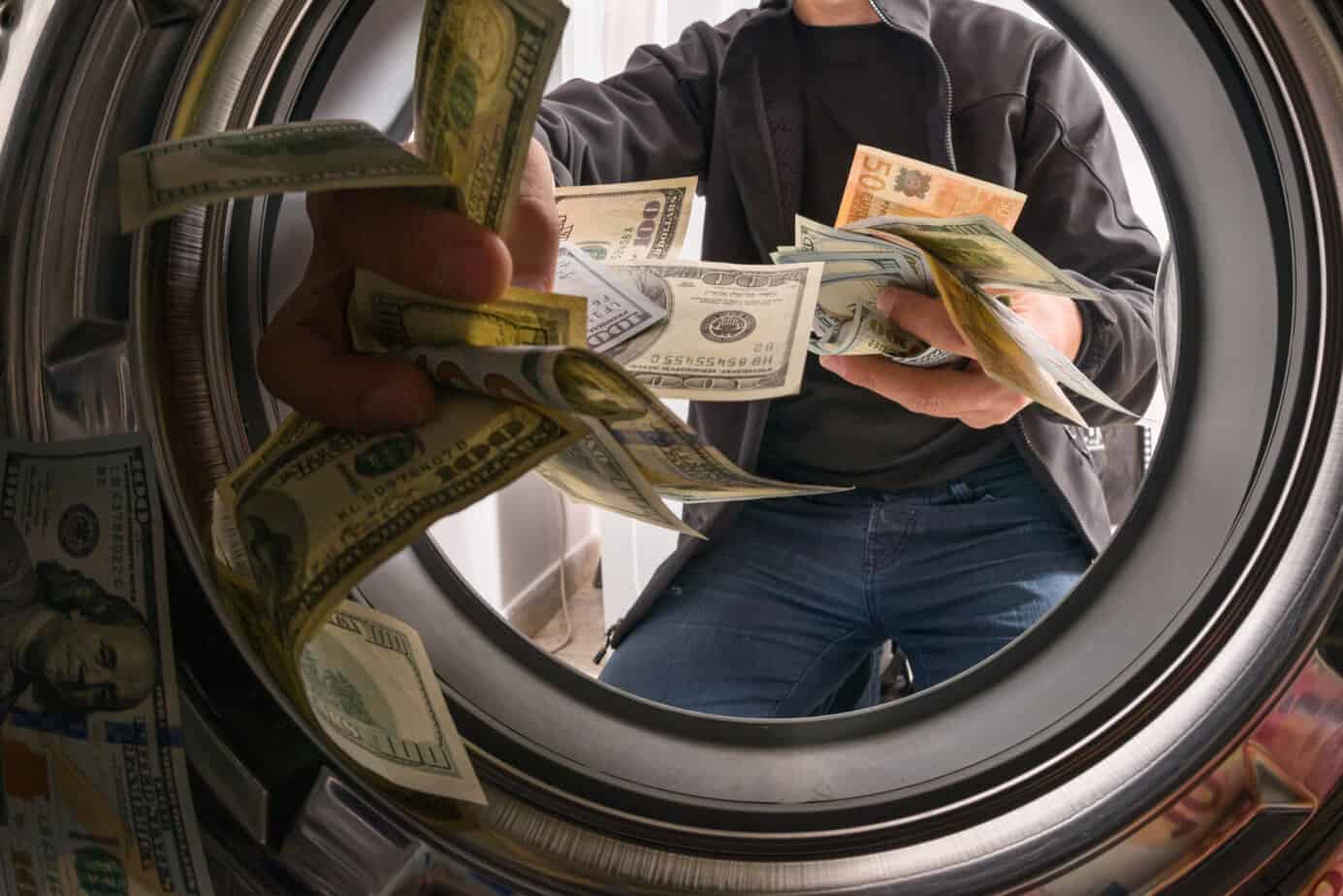 The act of putting money in the dryer might seem peculiar, but it's a practice that has its roots in some intriguing and often illicit activities (unsurprisingly!).
From the world of counterfeit currency to the realm of money laundering, let's explore why people might choose to give their cash a tumble.
Drying Money To Age Counterfeit Currency
One of the primary reasons for putting money in the dryer is to age newly-printed counterfeit currency or when dealing with large sums of illicit money.
This process makes the bills appear worn and less suspicious. Non-sequential, wrinkled bills are easier to use and less likely to arouse suspicion than 6-figures worth of brand-new, sequential ones.
In movies, counterfeiters often add poker chips to the dryer to abrade the bills and coat them slightly. Quality poker chips, made from a clay compound, are ideal for this purpose.
While it's unclear if this practice is used by real-world counterfeiters, it certainly seems plausible.
The Suspicion of Crisp Bills
Having a single crisp, new bill isn't unusual, but a wallet full of them can raise eyebrows. Such a scenario could lead to suspicions of counterfeit money production, which criminals obviously want to avoid!
For this reason, artificially aging the bills can help to avoid unwanted attention. when depositing large sums of money or using cash on a regular basis.
Don't worry, there are plenty of ways to make stacks of cash without ever doing some dodgy enough that you need to put your money in the dryer! Take a look at this list of side hustles for some inspiration.
Money Laundering: Washing Away the Evidence
The Breaking Bad Scenario
In some cases, drying out bills is a necessity rather than a choice.
A prime example of this can be seen in the first episode of the popular TV show "Breaking Bad," where the protagonist, Walter White, ends up with a pile of money covered in chemicals. The only solution? A trip through the wash and dry cycle.
To Live and Die in LA: Counterfeiters at Work
In the movie "To Live and Die in LA," the practice of putting money in the dryer is depicted as a method used by counterfeiters to age the bills. The counterfeit money, too new and crisp, is 'laundered' to give it an appearance of wear and tear, making it less likely to be identified as counterfeit.
These references in popular culture highlight the intriguing and often illicit reasons behind the practice of putting money in the dryer. It's a fascinating glimpse into the world of counterfeit money and money laundering, brought to life on the big and small screen.
What is money laundering?
Money laundering is the process of making large amounts of money generated by criminal activity, such as drug trafficking or illegal gambling, appear to have come from a legitimate source. The money from criminal activity is considered "dirty", and the process "launders" it to make it look clean.
Money laundering is a crucial operation for criminal enterprises, allowing them to use illegally obtained money without drawing attention to the underlying crime or crimes that generated it.
It does not literally mean putting money into the laundry.
Conclusion: Why Do People Put Money In The Dryer?
While putting money in the dryer might seem like an odd practice, it's a technique rooted in the world of illicit activities and counterfeit currency. Whether it's to age counterfeit bills or launder illicit money, this unusual method serves a purpose for those looking to deceive and evade. However, it's important to note that these practices are illegal and punishable by law.