We may earn money or products from the companies mentioned in this post, and as an Amazon Associate I earn from qualifying purchases. Please see my full disclosure for more information.
Gas prices across the world are going up as the cost of living crisis affects people globally. Here, we've listed nine effective ways to cut your fuel costs and reduce your overall fuel consumption so your budget isn't hit too hard by rising fuel costs.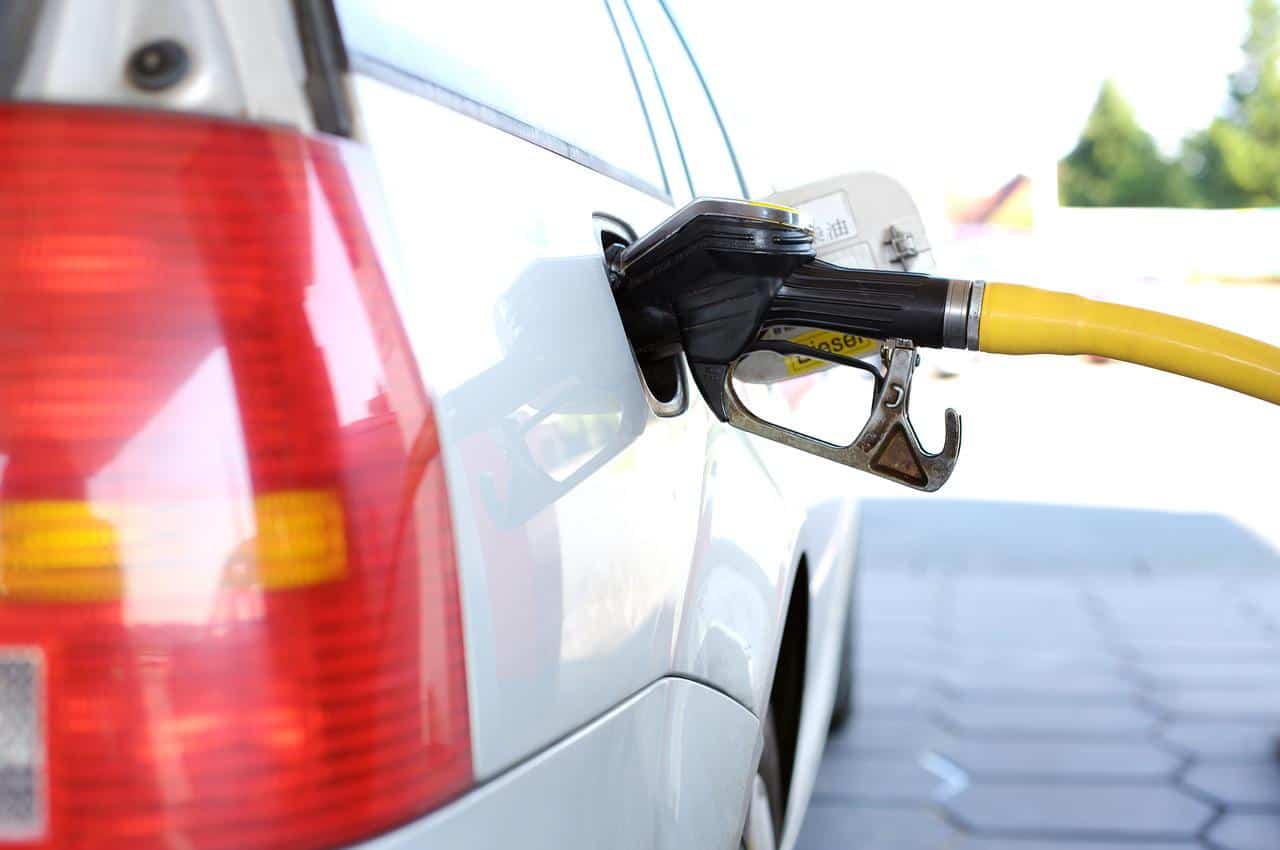 Globally, gas prices are sky-rocketing. According to the RAC, petrol and diesel in the UK could reach £2 a litre – meanwhile, in the US, gas prices are at an all-time high, with the national average peaking at $4.17 a gallon.
Much of the astronomical increases we've since of worldwide gas prices can be attributed to the Russian invasion of Ukraine in February 2022. Russia supplies an estimated 12% of the world's oil supply, and the war has caused oil prices to increase rapidly amongst market uncertainty, which has led to gas price inflation across a large number of countries globally.
Unfortunately, the future of gas prices is uncertain. It is too soon to tell whether gas inflation will cause oil prices to continue to surge, and when the figures will start to level out once again.
What is in your control, however, is how much fuel you use and the steps you take to reduce your fuel consumption.
Here, we've highlighted some key ways you can save costs on fuel while gas prices stay high.
Related articles you might also be interested include:
– How to Budget on a Low Income | Budgeting Advice
– How To Live Below Your Means Without Sacrificing Your Happiness
– Top 20 Ways To Save On Energy At Home
Ways to Cut your Fuel Costs and Reduce Your Fuel Consumption:
1. Check tyre pressure
Brean Horne, a personal finance expert at NerdWallet,  says "having under-inflated tyres means the car's engine has to work a lot harder to keep the car moving, which burns more fuel".
He recommends checking your tyre pressure on a regular basis – particularly if you have a long journey coming up, to keep your fuel consumption down. Your vehicle handbook should tell you what pressure is recommended for your tyres.
Aim to check your tyre pressure once a month, and always before long car journeys.
2. Turn the engine off when idle
If you leave your engine running when your car is stationary, this is one easy way to reduce your fuel consumption with minimal effort.
Avoid leaving your car idling when you're not moving by putting the handbrake on and turning the engine off when dropping off/picking up passengers, and in heavy traffic.
Modern cars increasingly have this start-stop technology which will automatically reduce your fuel consumption.
3. alternative methods of travel
Is it possible for you to get to your destination by walking, cycling, or taking public transport?
Every trip makes a difference, so consider carefully what journeys you really need your car for, and which ones you could leave at home for a more cost-effective means of travel.
4. Combine journeys
Equally, rolling trips into one is an effective way to reduce your fuel consumption. If you know you'll be needing your car later in the day for a particular errand, consider any other nearby stop-offs you may need to make to roll the journey into one trip instead of multiple drives throughout the week.
5. DRIVE SMOOTHLY
Learning how to accelerate and brake smoothly can make a big difference to your fuel consumption, as can keeping to the speed limit (instead of racing around the block!).
This is also a good driving habit to adopt to reduce the general wear and tear on your vehicle.
6. Eliminate excess weight
A heavy car uses more fuel than a lightweight one. Unnecessary weight you might want to consider removing when not needed could include roof boxes, bike racks, equipment stored in your boot (don't remove your spare tyre!), and other excess luggage.
7. Track fuel trends
Some comparison websites will allow you to compare fuel prices around your local area to find the best rate.
Be aware, however, that driving too far a distance will actually mean you end up using more fuel to fill up which renders the point of getting cheaper fuel pointless.
8. Sign up to fuel loyalty schemes
Have a look if any supermarkets near you have loyalty schemes (such as using the Tesco Clubcard at Tesco petrol stations in the UK) that you may be bale to earn points on each time you fill up at a brand-specific petrol station.
You may not be able to get a discount on fuel, but you may be able to earn points to use elsewhere.
9. Switch off your air-con
In the heat of summer, nothing feels better than getting into a crisp-cool car with the air conditioning blasting.
However, know that this can burn up fuel at a rapid rate – so it's worth considering how necessary the air con is before you switch it on.
---
These simple but effective tips can all contribute towards less fuel consumption and therefore cut your fuel costs when using your car.
While gas prices worldwide continue to rise, it's worth doing your bit to keep your own costs down so your budget isn't hit too hard by price hikes.