We may earn money or products from the companies mentioned in this post, and as an Amazon Associate I earn from qualifying purchases. Please see my full disclosure for more information.
Hey Everyone! Today I'm sharing an awesome guest post with you all from Gladice Gong, an online entrepreneur and business strategist sharing how you can turn your knowledge into an online business at her blog, Earn More Live Freely. When she is not working, she is busy running after her 2-year-old trouble-maker!
---
Just a few years ago, I had a full-time job like most people. While I never really liked what I was doing, I was making a comfortable living.
However, what I really wanted was a location independent business. A business that I can run from just a laptop while travelling around the world.
I kept telling myself that I would start it one day.
But, that day never came.
"Things" would always get in the way.
"I was too tired."
"I had too much work to do."
"I got to meet friends."
These were just a few of the many excuses that I gave myself for not starting my business on the side. I just kept delaying because I always thought there was still a lot of time. I continued this way until one day I was forced out of my comfort zone.
How I Became An Accidental Entrepreneur
"Guys, I'm sorry, but we will be closing down and you have a month to pack up and leave."
Just like that, I lost my job.
Needless to say, I was devastated. What I once thought was a secure job, was not secure after all. That was a huge wake-up call for me.
It made me realize that I had to start my own business and take control of my financial future, so I never put myself in such stressful situation again. But, what business should I start?
At that time, I needed to make money quickly to pay the bills. After some research, I found out that service businesses are the quickest to get started. Also, it doesn't require any upfront investment.
My Very First Business
My very first business was a graphic design business, offering graphic design services to small local businesses.
Why graphic design services?
Because I noticed that almost all businesses need marketing materials to promote their product and services. What I also found out was that professional graphic design agency is very expensive. For example, they would charge their clients up to a few thousand dollars just for a simple logo design. Small business owners with graphic design needs would probably be interested in more affordable options.
So, I figured that this could be an opportunity.
To validate my business idea, I decided to approach small business owners in the education industry directly with my offer. Within a few days, I got my first paying client. It was a simple logo design job, but that quick win was what I needed the most to stay confident and continue to work on my business. Slowly, I grew the business to making 4-figure consistently every month!
Making The Transition To Location Independent Business
Although my graphic design business was doing well, I started to find myself not feeling excited about graphic design anymore. Then I remembered that Steve Jobs once said,
"I have looked in the mirror every morning and asked myself: "If today were the last day of my life, would I want to do what I am about to do today?" And whenever the answer has been "No" for too many days in a row, I know I need to change something."
That was when I knew I had to change my business.
Both my husband and I have always wanted to travel more and explore the world, so the next logical step would be to transition into a location independent business. With a location independent business, all I need is my laptop and an internet connection. Excited about the possibility of working from anywhere, I began to learn more about online businesses.
There are many different types of online businesses:
– Affiliate Marketing (Yaz has done a great job explaining it here!)
– Online Courses
– Online Coaching Program – no name a few!
To me, an online course was no-brainer.
Why?
First, I love to teach and share what I know. Second, it is scalable. Third, I only need to do the work once, then I can reap the reward over and over again.
My First Online Course
So, what should I teach in my first online course? To help myself decide on an idea, I asked myself these questions:
What results have I got that other people might want the same for themselves?
What skills do I have that other people might want to learn from me?
What knowledge do I have that can help solve other people's problems?

My answer was obvious.
I've started a graphic design service business and made money from it. So, I thought that there must be people who want to learn how to do the same. To validate my idea, I did a few things:
Check if there are already similar online courses
Find out if there are books on similar topic selling well on Amazon
Assess audience interest by talking about my story on social media

The reason why I didn't jump right into creating my online course is that I don't want to waste my time putting together a course that nobody wants. Once I was sure about the idea, it was time to create and market the course.
Creating My First Online Course
When I first got started working on my online course, there were so many questions flooding my mind:
"How should I structure the course?"
"What should the outline of my course be?"
"How many modules should I have?"
"What should I include in each module?"
"Should I do a video course?"
"Do I include case studies and worksheet in the course?"

Insert picture of "crazy lady" pulling her hair!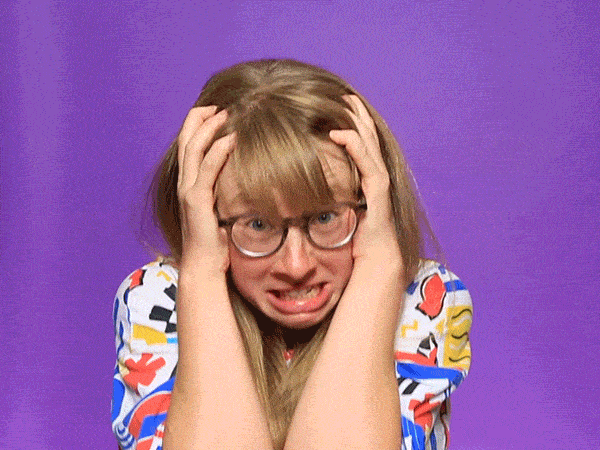 As you must have imagined, I felt overwhelmed and also frustrated.
If you are thinking about starting your online business, let me tell you that it's perfectly normal to feel this way when you are starting something new.
Here's a simple strategy that I used to help myself get unstuck and move forward:
What you do is that just imagine that you are teaching a complete newbie with no experience and no idea about how to get started.
Then, write down the answers to the following questions:
What exactly does he have to do to go from no idea to his first paying client?
What is the step-by-step action plan he should follow?
What potential challenges will he face while trying to get his first paying client?
What tools, techniques and strategies can you share with him to help overcome these challenges?

Once you have the answers, you should be quite clear on what should be included in the course. For example, I decided to include a mindset module in my course because I knew how important it was to have a positive mindset. When I was building my business, I was constantly battling with self-doubt and my own fears. If I never worked on my mindset, I would have given up on my business a long time ago.
Marketing and Selling My Online Course
After about a couple of months, I finally finished creating the entire course. But, my job was not done yet. What I needed to do next was to reach out to my target audience and convert them into paying customers. My game plan was simple:
Step 1: Get leads
Step 2: Convert leads into paying customers
To get leads, I first created a "bribe" in the form of a free eBook. So, people who are interested in the eBook can exchange their email address for free download of the eBook.
Next, I had to put the "bribe" in front of the right audience. To do that, I needed to know who my target audience were and where they would hang out. For example, my target audience are people looking for ways to start a business and make money. I can easily reach them by answering relevant questions on Quora. You see, people on Quora are already searching for the solution to their problems.
So, this became a really great way for me to get leads because all I had to do was answer people's questions.
Just by doing this alone, I grew my list to 1,000 email subscribers that were highly targeted.
Now, the next step was to convert these leads into paying customers by crafting an email sequence to sell my online course. The email sales sequence I used was a very simple one.
I had a total of 8 emails. The first 4 emails were all about giving value. That means all I did was to give really solid content that helped bring them one step closer to getting the results they want. The main purpose of these first 4 emails was to build rapport and to give them actionable content that they could use right away.
You see, when people receive something of value from you, they will be more inclined to learn more from you. This, in turn, builds trust and credibility towards any product and service you want to sell.
For the last 4 emails, it was all about promoting the course and handling any objections your potential customers might have. So, that was it.
Now, you might be wondering how my email campaign did.
Here are my numbers:
The open rate for my very first email was 69.13%. Generally, the very first email has the highest open rate because you are sending them the "Bribe" which they opted in for.  For the rest of my emails, the average open rate is about 33%. This number is considered quite decent as it matches the industry average.
However, a high email open rate is not enough. To get sales, you must be able to get your subscribers to click on the link you send them. And that's where having a call-to-action is important. A call-to-action is a statement designed to direct your subscribers to the action you want.
The purpose of a call-to-action is twofold:
– To get your subscribers used to taking some sort of action after they've read your email. So, whenever they receive new emails from you, they would already expect to do something at the end.
– To bring them to your offer which is usually your sales page.
With your call-to-action, you can get your subscribers to see your offer and give them the opportunity to buy from you.
So, if more people click on your call-to-action link, then more people get to see your offer, which in turn would result in more people buying from you.
For example, initially my click-through rate was only about 6%. That means for every 100 people who read my email, only 6 people will click and see my offer from that email. After tweaking and testing my call-to-action, I managed to increase my click-through rate substantially.
When you work on your email sales sequence, you need to know that it would never be perfect the first time round. But, you can always improve it until you are satisfied with your open rate and click-through rate.
So, that was it. It's all you need to do to create and market your online courses.
So far, I've launched two courses in less than two years with a third one in the making. With a full-time income from my online courses, not only have I been able to travel around with my husband and our 2-year-old son and living our dream while working remotely from my laptop, but I also get to share my knowledge and help others do the same.
Looking back, it is one of the best decisions I've made to transition into a location independent business.
Conclusion
If you are thinking about starting your own, you should start planning now. Take one small step at a time and do it consistently.
As Darren Hardy of the "The Compound Effect" once said, "Since your outcomes are all a result of your moment-to-moment choices, you have incredible power to change your life by changing those choices.
Step by step, day by day, your choices will shape your actions until they become habits, where practice makes them permanent."