We may earn money or products from the companies mentioned in this post, and as an Amazon Associate I earn from qualifying purchases. Please see my full disclosure for more information.
MoneyMagpie recently partnered with the free selling and swapping service, Paperclip, to launch a platform on their own site in order to allow their visitors to sell, trade, and buy amongst their community.
You all know how much I love a bargain (and I know you do, too!), so last week I tested the MoneyMagpie marketplace and reviewed the platform as a money-making side hustle.
First Impressions
The layout of the MoneyMagpie marketplace is very simple and easy to navigate. On the left-hand side, there are a number of filters that allow you to narrow down the items you see depending on location, distance from you and category.
From a quick scroll through the results that are shown instantly, I can see that there is a huge range of items listed, from DSLR cameras and bicycles to old currency!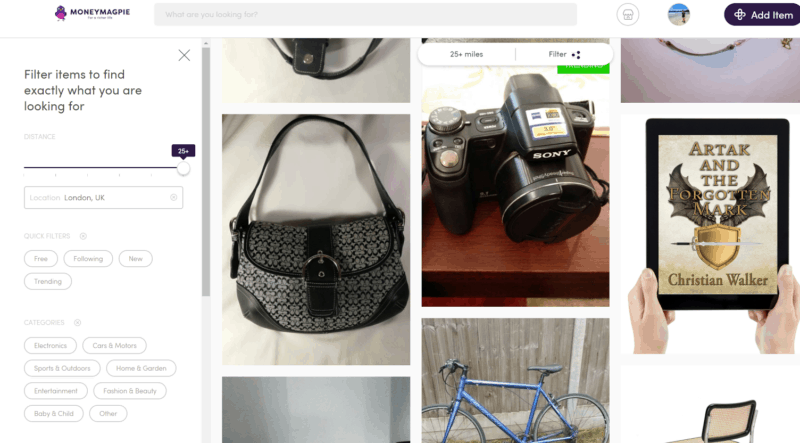 Adding an Item
To add an item I could either create my own account or link my Facebook account to the marketplace.
Then, I simply clicked the purple 'Add Item' button at the top of the page, and was prompted to an upload up to 4 photos of the item I wanted to sell or trade (I picked this cute little planter set that I haven't even opened in the 2 years I've had it – time for it to go!)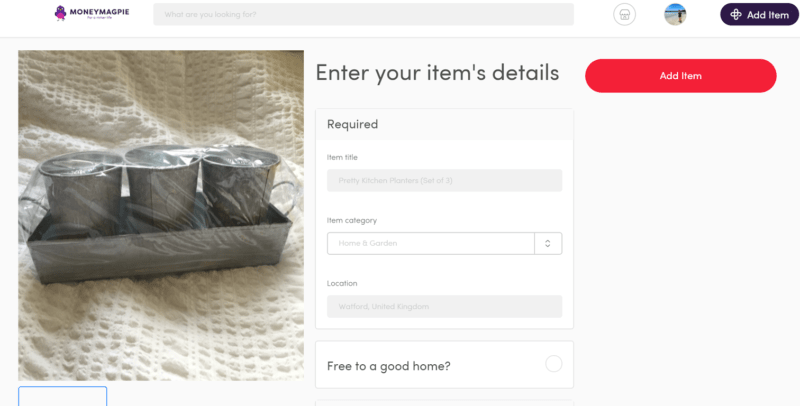 The form was really self-explanatory to fill in, and I also liked that there is the option to give away items for free – perfect for those bits and pieces you think someone might like, but might not be willing to part with cash for!
Final Thoughts
One improvement I think the platform could have is to make their category sections a little more detailed, as if you were just browsing you might have to scroll through a lot of things not relevant to what you have in mind.
Overall though, the Money Magie marketplace is a really easy-to-use platform that would be really helpful for selling or trading your belongings to people nearby, or further afield if you like. Likewise, I really like the 'swapping' premise of Paperclip as opposed to only having the option to buy things directly.
If you've recently had a bit of declutter around the home and want to see if you can trade out some items or sell them for cash, I'd recommend trying it out and seeing if you can swap any unwanted items for something more valuable to you.
This post is sponsored by Paperclip, but all opinions and thoughts are 100% my own.