We may earn money or products from the companies mentioned in this post, and as an Amazon Associate I earn from qualifying purchases. Please see my full disclosure for more information.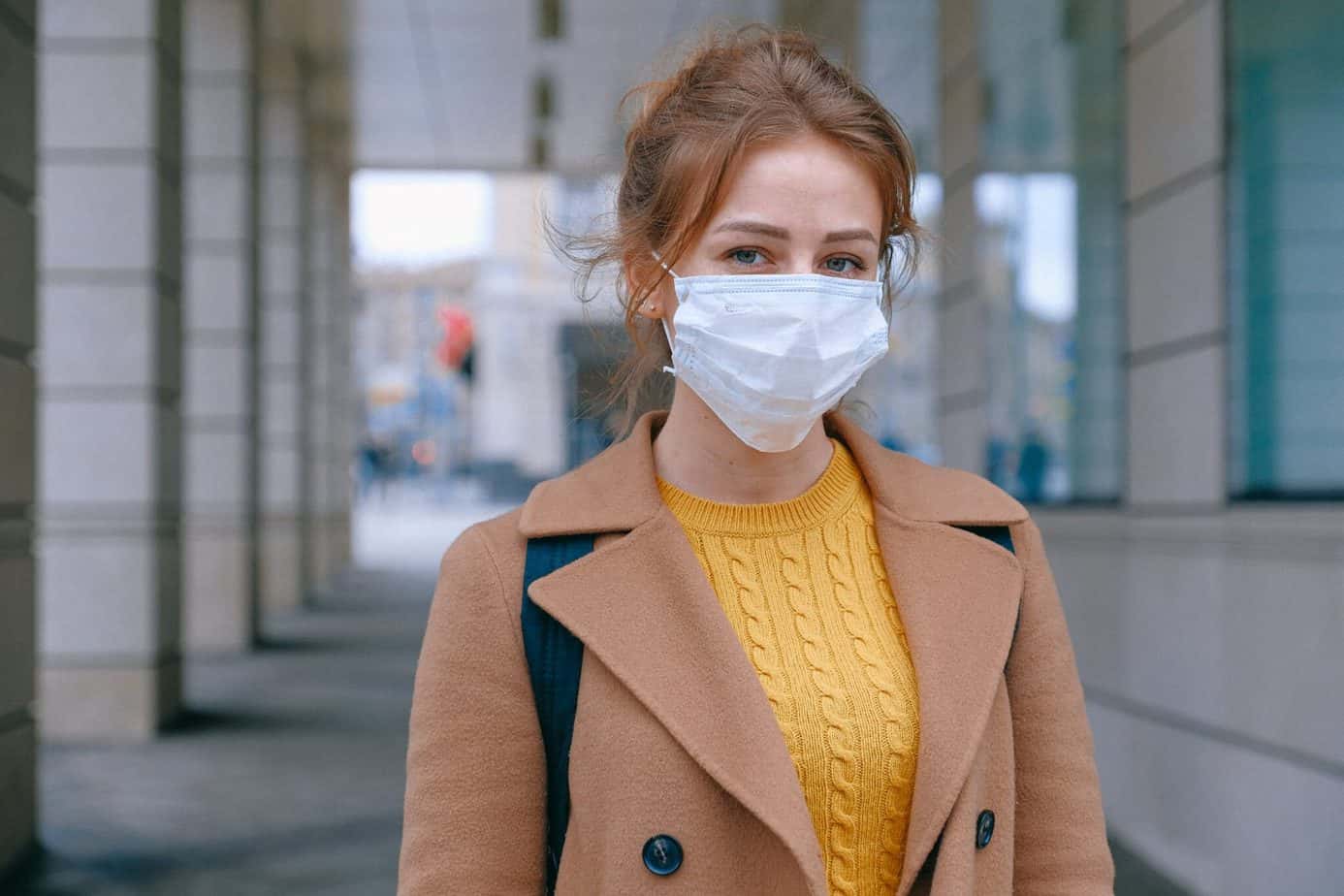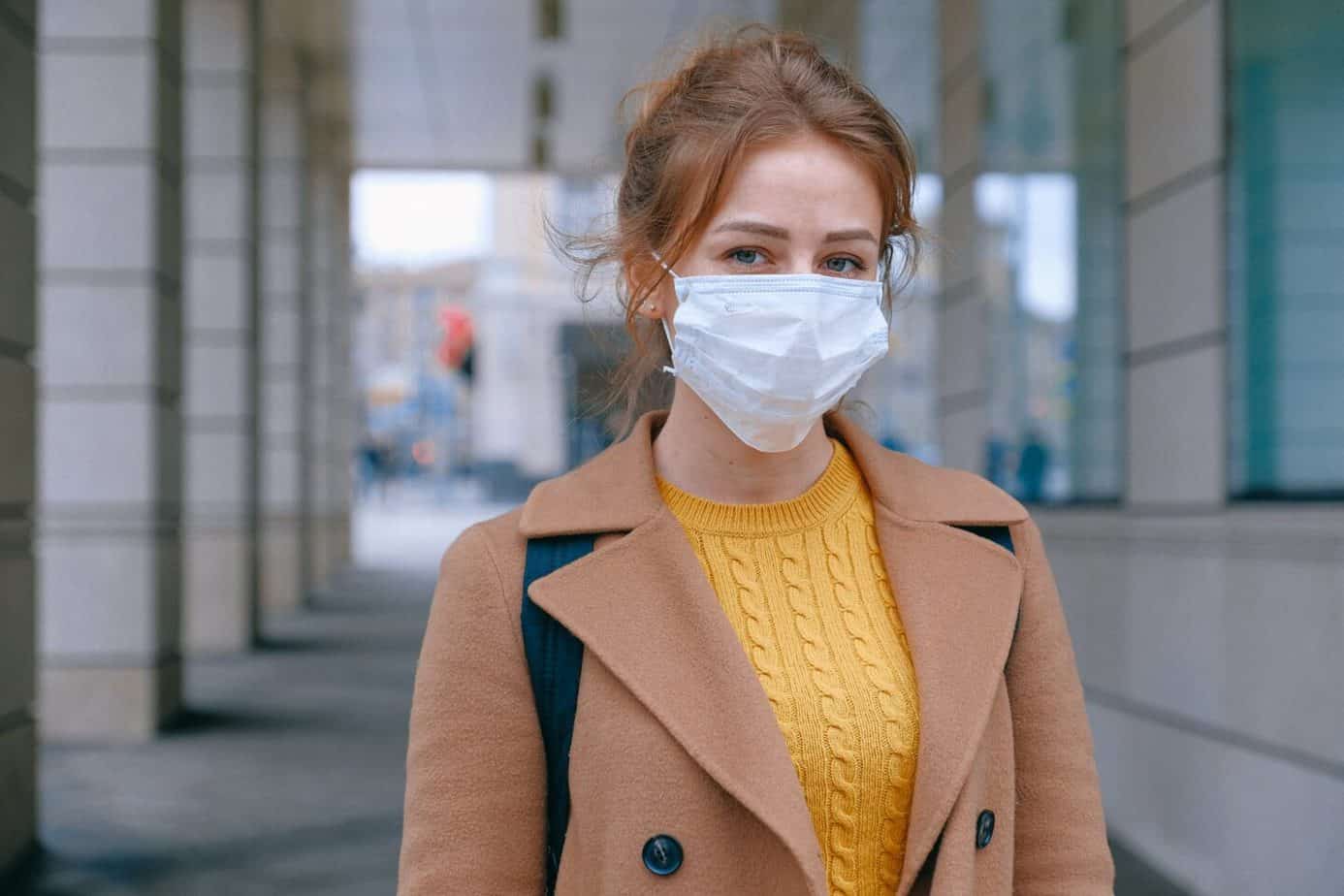 Coronavirus and self-employment: what people and small businesses may need to know
If you're self-employed, you may be understandably worried about what coronavirus means for your finances.
The looming threat of total lockdown has many small business owners and freelancers worried about what that may mean for the future of their companies, with some already noticing a huge impact self-distancing and self-isolating is having.
Now, I'm not a qualified financial advisor. So while there are a lot of topics I do feel comfortable sharing my own opinions on this website, telling you what to do with your livelihood in the face of a very real and still unknown threat is not one of them. That's why this article is dedicated to the experts, and to the facts.
I'm based in the UK, but am also aware that I have a lot of international readers mainly from the USA. This guide, therefore, starts with more specific UK-based advice and then has more general resources and advice applicable to freelancers globally.
This will be regularly updated to reflect the latest developments when it comes to COVID-19 coronavirus and self-employment.
Measures in the 2020 Budget
In his 2020 Budget, one of Chancellor Rishi Sunak's new measures to be unveiled was that everyone who is eligible and has been asked to self-isolate will receive statutory sick pay (SSP) which amounts to £94.25.
However, this does not apply to self-employed people. The Government has said it will be making it "quicker and easier to get benefits" which includes people on zero-hours contracts or earning less than £118 a week.
A petition has been launched to include self-employed people in statutory sick pay during Coronavirus. At the time of writing, it already has over 250,000 signatures (just 100,000 are required for the Government to consider a petition for a debate in Parliament).
Small businesses: do I need to cover the cost of sick pay for my employees?
The Government has confirmed that it will fully meet the cost of providing statutory sick pay for up to 14 days for employees in companies with 250 or fewer workers.
---
Other measures announced in the 2020 Budget:
The minimum income floor in Universal Credit has been temporarily relaxed for those directly affected by self-isolating or COVID-19, so self-employed claimants can be compensated for loss of income.

Employment and Support Allowance (ESA) will now be payable for anyone directly affected by COVID-19 and self-isolating from the first day of sickness (previously eighth day). ESA is worth £73.10 a week, or £57.90 for the under-25s.

A time-limited deferral period on HMRC liabilities (Time to Pay arrangements)

A COVID-19 helpline for anyone who needs further advice and to agree a Time to Pay arrangement.
The Association of Independent Professionals and the Self Employed (IPSE) have written a letter to Secretary of State for Health, Matt Hancock, and the Secretary of State for Work & Pensions, Therese Coffey raising two principle concerns: first, the lack of guidance for freelancers and the self-employed, and secondly, the lack of security provided for freelancers regarding sick-pay should they be forced to self-isolate.
Following the measures released in the 2020 Budget, IPSE says they "remained concerned that freelancers and the self-employed are exposed if they are ill and if the economy deteriorates" and broadly recommend that anyone who is self-employed to "start discussing preparations with their clients now".
The BBC released this guide on coronavirus for freelancers which will hopefully be updated as things progress.
---
General Advice for dealing with coronavirus and self-employmnet
General Tips:
Know How to curb your anxiety
Three minutes on Twitter is enough to make you feel like to world is ending on any given day, let alone when a new virus is spreading across the planet. Know how to recognize credible, authoritative news websites that are actually providing useful and factual information against the media sites using fear-mongering for clicks.
This article from the Independent does a good job highlighting how to tackle the anxiety you may be feeling about coronavirus.
Stay up to date with government advice
The current situation is changing literally day by day, so keeping up to date with current measures, guidance, and advice from your government is important.
Latest updates etc are shared here.
Start talking to your clients
Start making contingency plans with your clients now about how your work may be affected by coronavirus. Make sure you have the tools you need to work remotely if need be, and that your clients are up to date with the information they may need, too.
Put your health – and others – above your work
It's understandably worrying for any freelancer to be faced with a sudden total lockdown, and you may be reluctant to self-isolate because that inevitably means lost income (I'm in the same boat, and it's scary). However, your health comes first. And if you're young and fit and confident this virus won't really affect you even if you catch it, think about the vulnerable people you may come into contact with every day. The people who won't survive this illness should they catch it from you.
Money is important – but health comes first.
Reach out and connect with others
Being self-employed can be isolating at the best of times (we basically self-isolate all the time), but when faced with a loss of income and instability, it can feel lonelier than ever. Know that almost everyone feels the same way, and find ways you can reach out and simply talk about how you're feeling.
Personally, I find Facebook Groups really helpful for finding a sense of community with people from all around the world. Digital Nomad Girls is one in particular with a really friendly community.
Useful Resources:
Leapers have released a number of really useful guides for freelancers and small businesses, including a guide to being more productive when you work from home, key points, and useful resources.
Work Notes have also released a really useful guide about planning for coronavirus as a freelancer, with a number of useful tools for working remotely, freelance communities, how your insurance could help you, and supporting others.
MIND has released a guide for coronavirus and well-being, which is really useful if you are feeling the effects of being isolated and a lot of anxiety about your finances and the situation in general. The guide has a number of really helpful tips and resources including a checklist for preparing for self- isolation.
Buffer also has a useful guide to dealing with loneliness as a remote worker. It's a very real problem for people who work from home all the time, so anyone suddenly finding themselves in this new situation may find this helpful.

---
Coronavirus AND DIGITAL NOMADS
Many people who work remotely live a more nomadic lifestyle, choosing to work on the road. If this applies to you, you may be worrying what COVID-19 means exactly for your future travel plans.
If the Foreign and Commonwealth Office has advised against travelling to a country, your travel insurance policy should cover you for cancellation in the event that the Foreign and Commonwealth Office states that, on your date of departure, they advise against "All but essential travel".
At the time of writing, the FCO is currently advising:
against all travel to Hubei Province, in China
against all but essential travel to the rest of mainland China. If you're in China and able to leave, you should do so. See the latest travel advice for China.
against all travel to the cities of Daegu, Cheongdo and Gyeongsan in South Korea. See the travel advice for South Korea
against all but essential travel to Italy.
See the latest FCO travel advice here.
Will I be covered for cancelling my trip?
Understandably, you may still be reluctant to travel right now even if the FCO isn't advising against travelling to your destination. If you simply cancel your trip and the FCO has not advised against all but essential travel to that country, it is unlikely your travel insurance will cover the cancellation (although do check your specific policy details).
Where you can, it is widely suggested that you instead contact your tour operator directly and request a refund or to delay the dates of your trip.
Should I take advantage of the cheap flights right now?
I'm with you – the temptation to hop on a dirt-cheap to sunnier weather is extremely appealing to those of use with the travel bug. However, you need to consider that travel will put you at a heightened risk of contracting the virus, first, but secondly – and much more likely – that many countries are likely to go into lockdown in the coming weeks with severely restricted travel.
If you do start travelling now, you may find that you can't get home, and you should carefully consider the cost (and quality) of medical care in your chosen destination as there is a risk you'll need it. Martin Lewis (of Money Saving Expert) said he wouldn't be booking to go away anywhere for the next 2 – 3 months, and I'm inclined to agree.
Read: transitioning from digital nomad to working from home.
---
This guide on coronavirus and self-employment was first published on 13/03/2020. Information will be updated as applicable.