This post may contain affiliate links. Please see my full disclosure for more information.
As someone who's both worked in both recruitment and launched a freelance copywriting business from scratch, it's safe to say I've seen my fair share of job applications.
Time and time again, I see people saying the same thing: 'I'd love to start working for myself, but no matter how many times I apply, I can't seem to land a freelance project'. I really hate seeing people say this because the fact is, if you want this lifestyle, you can make it happen. It takes work and uncertainty, sure, but there's always a way to make it happen.
If you've been struggling to get your freelance business off its feet recently, I've listed below the top things you need to be doing to know how to win freelance jobs for yourself – and the major mistakes you might be making.
(Make sure you grab your freebie – I've designed a cover letter template to follow and nail your chances of winning that next freelance job!)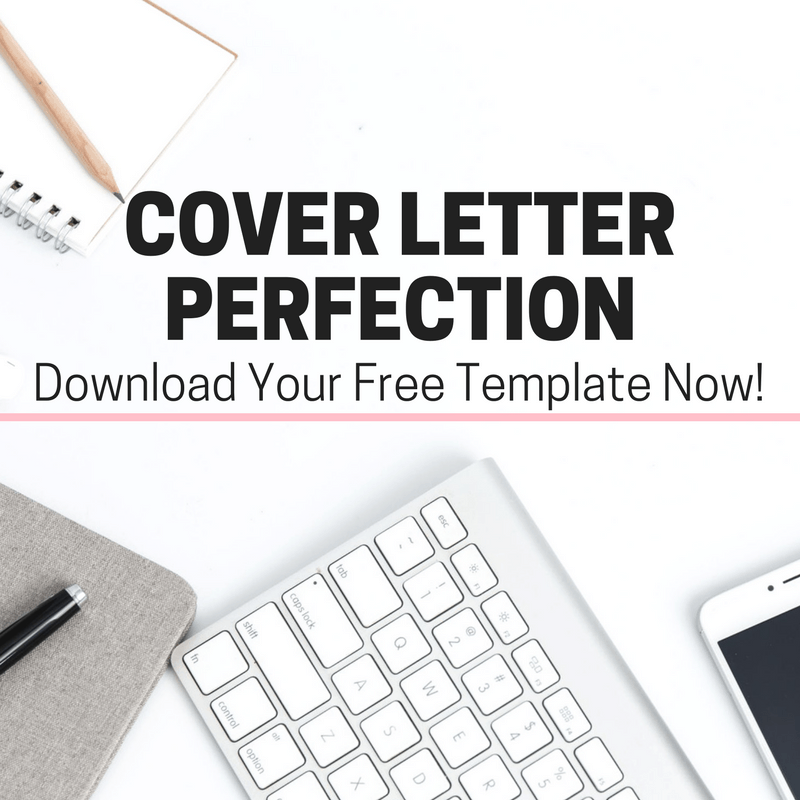 How to Win Freelance Jobs (& the Mistakes You Might be Making Now!)
Have an Online Presence
To be a freelancer, you need an online presence. Simple as that. You need social media accounts, and preferably a website in order to tell people what you do, and direct them to a place where you can show them exactly that.
If you currently have personal social media accounts that you use to post pics of your cooking experiments and cute dogs (me in a nutshell), then get yourself some 'professional' accounts where you can be your professional, freelancer self without annoying your friends – or annoying prospective clients by flooding them with photos of your social life!
Read Next: How to Land Your First Client as a Freelancer on Upwork
Stay Organised
You can look at freelancing two ways; you either work for yourself, or you work for multiple different people. Of course, working with clients feels a lot more level than having a traditional job, but it does mean you need to get a lot more organised.
This year, I received this beautiful planner from Amelia Lane, and am on a mission to really get organised. I use it for predicting my income each month, budgeting, goal setting, and jotting down tasks I need to do each day.
How will this help you win freelance jobs? Well, if you start tracking tasks to be done, your income, budgets, responsibilities etc, you'll know exactly how much time you have available for another client at any one time. It's this kind of knowledge that helps you take on the right kind of client for you – and keep them.
Tailor Every Pitch You Send
If you send out the same cover letter to 10 different job posts, there is no shadow of a doubt in my mind that every single one of those companies know that you didn't just apply to them.
Who do you think an employer is more likely to proceed with? The freelancer who took the time to tailor a pitch specifically for their job posting, highlighting exactly why and how they can help, or the freelancer who copied and pasted a cover letter and hoped for the best?
If you're not tailoring your pitches to each potential client every single time, this is 100% why you are not winning any freelance jobs. You need to show that person why you are the right person for that job – and if you start writing a pitch and realise you're not, it's best to move on than waste your time.
In my cover letter freebie, I'll show you how to structure your pitch and tailor it to the requirements of each job posting so be sure you grab your copy to get a good idea of how to start.
Read Next: How I Earn Money Travelling the World Full-Time
Show
– Don't Tell
Finally, you win freelance jobs by showing potential employers what a great worker you are – not telling them. You cannot say 'I am a great freelance writer' and expect to win a contract on the spot. You can, however, direct them to your website or portfolio and show them your past work and let the evidence of your writing speak for itself.
Related Posts:
What To Do When Your Freelance Work Dries Up
How to Become a Virtual Assistant (in Less than 30 Days!)
Mistakes You May Be Making
Not Enough Experience
You may not be winning any jobs online simply because you don't have enough experience. It can feel a bit like an eternal wormhole at this stage because obviously, you need jobs to gain experience but you need the experience to gain jobs – ugh, I've been there, so don't worry!
A great way out of this is to reach out to friends and family that have their own little business or hobby and to offer your freelance services for free, in exchange for using that work in your portfolio to show potential employers.
For example, when I was very first launching my freelance business, I re-wrote all the copy for a family friends driving school website and Facebook page and then used that as an example until I started winning small freelancing jobs, and things snowballed from there.
Read Next: How to Make Money Blogging Full-Time
Poor Grammar/ Spelling in Your Applications
As someone who used to work in recruitment, I can tell you that there is no quicker way to make me reject your application than if it's littered with spelling mistakes.
Take the time to proofread your C.V. and cover letter, and make sure that it is impeccably written. This not only shows that you're professional and serious about the job but is a basic requirement that every person serious about working online needs to fulfill.
I installed the free version of Grammarly on my laptop last year, and would highly recommend checking it out. Grammarly checks grammar and spelling even on sites like Facebook and Twitter, so there's rarely a chance of me being caught out!
Not Having a Niche
Sometime last year I was writing a post and I distinctly remember saying that I hadn't figured out my niche yet. Now, almost naturally, the majority of my clients are in the 'freelancing/digital nomad niche' and it's without a doubt the type of copywriting job I'll look for first, for two reasons:
I'm really passionate about the digital nomad lifestyle and helping others get there.

I'm really good at writing about it.
Find a niche that you're passionate about, and great at writing about – I specialise in the freelancing niche these days because I'm living it, and and that gives me first-hand experience of the topic.
If you're a massive health and fitness addict, try to start blogging about that, and then apply for similar freelance jobs in that niche. The same could apply for the tech industry, food, beauty – the niches you could specialise in are really endless, and while you don't have to choose one and stick to it, it really does help to have that one 'main' thing that you're good at.
Grab Your Freebie
Not really sure how to even start your cover letter to pitch future clients? I've put together a killer template for anyone to follow and instantly boost your chances of winning that next pitch.
Click HERE to grab your cover letter template and gain access to all freebies in my resource library!