We may earn money or products from the companies mentioned in this post, and as an Amazon Associate I earn from qualifying purchases. Please see my full disclosure for more information.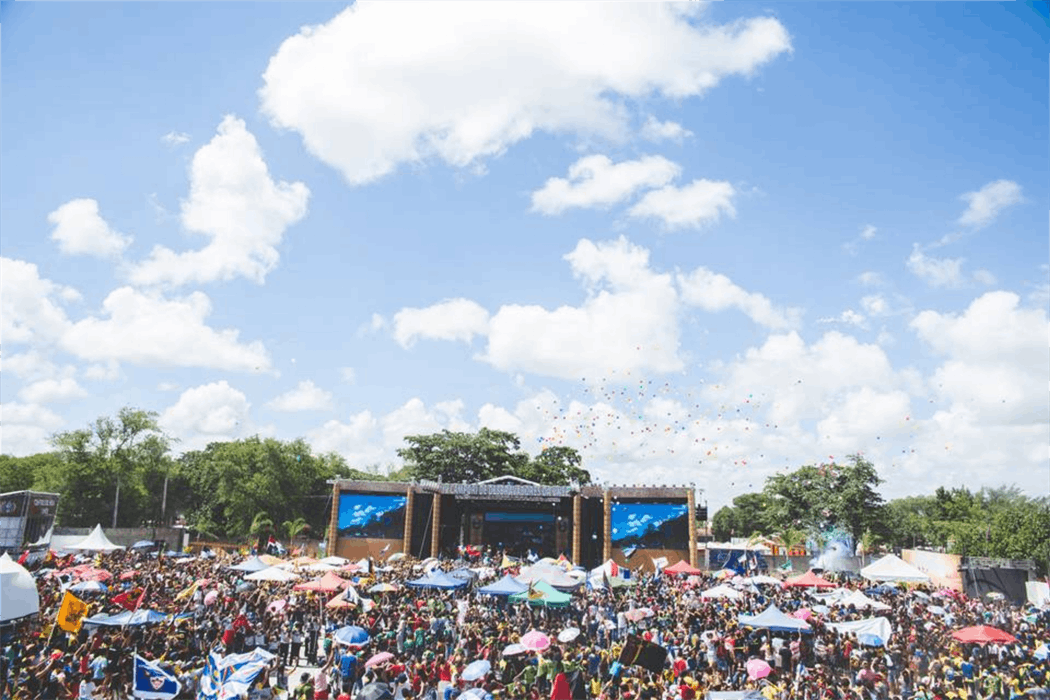 I recently got back from Green Man festival in Wales – exhausted, dirty, but happy from spending a fantastic long weekend enjoying music, amazing food, and all the other weird and wonderful sights that seem so exclusive to the bubble world festivals create. A festival checklist is one of the best ways of ensuring you bring everything you need to really enjoy your next festival – and to make sure you don't have to trek through fields with a bunch of items you don't need!
Camping is one of my favourite things to do and is such a frugal way to spend a weekend. Music festivals can be expensive though, with the cost of equipment, food and drink very quickly adding up. With that being said, making sure you bring everything you need is one of the best ways of keeping your spending reasonable while still enjoying yourself.
Camping at a music festival does require a lot of preparation, especially if you're going to be outdoors in the British summer where rain, sunshine, or a mix of everything is always on the cards. Wherever you're headed this summer, make sure you've ticked off the items on this festival checklist to ensure you stay comfortable and have the best time possible.
Festival Checklist: 28 Items for Your Festival Packing List
Camping Gear
1. Tent
2. Roll mat
3. Sleeping bag (if you're going to invest in one piece of camping gear, get a good sleeping bag – no one likes shivering to sleep)
4. Headtorch (for navigating all those pesky guidelines in the dark!)
5. Camping stove (nothing better than a cooked breakfast to get you ready for another long day outdoors!)
6. Cutlery set – I got this eco-friendly bamboo set that includes a straw, so useful!
7. Tupperware (good for storing your cutlery and using as a bowl)
8. Sponge/washing up soap
Clothing
6. Waterproof jacket (I love my The North Face Venture jacket)
7. Warm clothes (1 or 2 jumpers)
8. Wellies (don't risk getting caught out in your flip flops if the festival turns into a mud bath)
9. Enough changes of clothing for rainy/sunny weather – shorts & jeans, vests & long-sleeved tops!
10. Comfortable shoes (I prefer wearing my vans than risk getting my feet stepped on in sandals)
Toiletries
11. Sun cream
12. Dry shampoo
13. Wet wipes (for those who don't want to queue for the showers!)
14. Toilet paper
15. Toothbrush & toothpaste
16. Deodorant
17. Shampoo (if you are planning on showering)
18. Hand sanitizer
19. First aid kit – plasters, ibuprofen, paracetamol etc are always handy
Other/Miscellaneous
20. Towel
21. Snacks/breakfast (helps cut down on how much money you spend inside the festival)
22. Alcohol
23. Earplugs (I got some of these earplugs and they made a huge difference)
24. Hat & sunglasses
25. Waterbottle
27. Cash (festival ATMs charge a fee)
28. Bin bags (for rubbish and dirty clothes)
What are your must-have festival checklist items? Have I missed any essentials on this festival packing list? Let me know in the comments below!