We may earn money or products from the companies mentioned in this post, and as an Amazon Associate I earn from qualifying purchases. Please see my full disclosure for more information.
This guide shows you how to write a great cover letter to make a real impression to your potential freelance clients when searching for new freelance jobs online.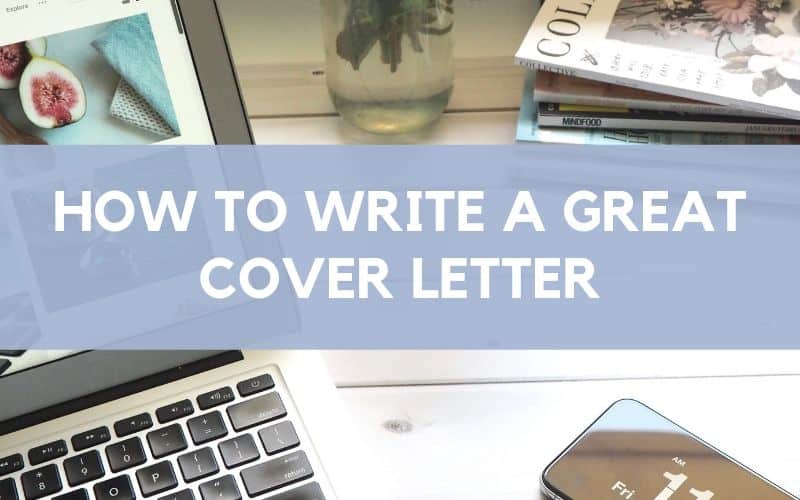 It's all about the pitch.
This is an extremely valuable lesson that I've learned after years of freelancing, and I'm sharing it with you now so you can avoid the months of mistakes that I once made.
Many freelancers plunge all their efforts into building a portfolio, finding places that are advertising for freelance writing jobs, and growing their online presence.
Join the free 6-day Build-A-Blog Course

Sign up below to get started with this FREE course to help you start a blog & monetize it from the beginning.
While all of these things are undoubtedly important, they neglect one key thing: you need to convince recruiters to actually notice all of those things, and the way to do that is to wow them with your pitch.
A good pitch – also known as your cover letter – can make the difference between a company choosing you for their job over 10 identical other applicants.
Here are a few of my must-know tips for crafting a perfect pitch from day one.
How To Write A Fantastic Cover Letter As A Freelancer:
1) Tailor Your Pitch to Each Advert
Before I discovered that I could actually get paid to write (my dream!), I worked in recruitment. It feels like a lifetime ago now, but that experience did give me the unique insight of being on the other side of the job interview desk.
Seeing CVs and cover letters in the eyes of a recruiter was so useful for me as a freelancer, as I know firsthand what is most likely to bore the person who has been looking at countless applications all day long.
You know what one of those things is?
A generic pitch that has clearly been sent to 10 other job vacancies.
Nope. Reject. Do not pass go.
If you learn one thing from me, let it be this: you will never land a quality job by sending a blanket cover letter with your application. Tailor it to each job. Be unique. It pays off.
2) Structure
It's important to structure your pitch correctly so it's not just one mass of information jumping from fact to fact.
Equally important is to avoid a cover letter that's too long, or too short. To write a winning pitch, you need to cover the requirements in the job posting, who you are and what you can do – without boring the recruiter. It sounds tricky, but you do get used to finding that balance!
As a rule, I recommend 3 – 4 paragraphs max.
3) The Balance Between Personal and Overshare
There's a fine line between making your pitch personal and giving the recruiter a little insight into your personality, and completely oversharing with useless information on your cover letter.
Hint: unless you're applying for a job with a dog groomers, leave your beloved pet out of your cover letter. You might think it's cute, but save conversations like those for a later date!
Your cover letter should be concise, personable, but not treated as a letter to a friend.
4) Show What You Can Do
In my guide to being a better writer, I talk about the importance of showing, not telling.
This is equally as important with your pitch. Instead of just telling the recruiter about your experience and your skills, you need to show them.
Take could be by referencing your previous work and it results, discussing an element in your personal life that makes you suitable or linking to your blog.
5) Link to Your Work
Don't forget to link to your work!
As a new freelance writer, you might not have any work to link to. While you might get lucky and land a job with a crazy impressive pitch and no samples, the reality is most employers want to see proof of your writing skills.
I provide some tips on building your portfolio in my guide to becoming a freelance writer here.
In the last line of your pitch, include a link to your portfolio, and some links directly to any work you've done that is particularly relevant to this job ad. This can be really helpful at boosting the success of your pitch, especially if you have a lot of experience in that niche!