We may earn money or products from the companies mentioned in this post, and as an Amazon Associate I earn from qualifying purchases. Please see my full disclosure for more information.
This post may contain affiliate links. Please read my disclosure for more information.
The world has been waiting with baited breath for the arrival of 2017, and it's finally arrived. With the storm of 2016 leaving many battered souls in it's wake, the new year could take many different paths for each and everyone of us. A great way to stay on track is to set some personal and financial goals for the year.
Whatever your opinion on new year's resolutions is, setting goals is a tried-and-tested way of having a more successful, productive year. I always like to have a few overarching goals in mind every year, a few of them this year including:
Work on a means of passive income

Write more fiction

Get out climbing more!
Related:
However, as this is a finance blog, let's get…financial. I'm not suggesting you try to achieve all 10 of these goals this year (although if you did that would be hella impressive), but consider adding one or two to your goals for 2017 and who knows – you could be seeing in 2018 a whole lot better off! (In case you're curious, I'm adding numbers 4  and 8 to my list!)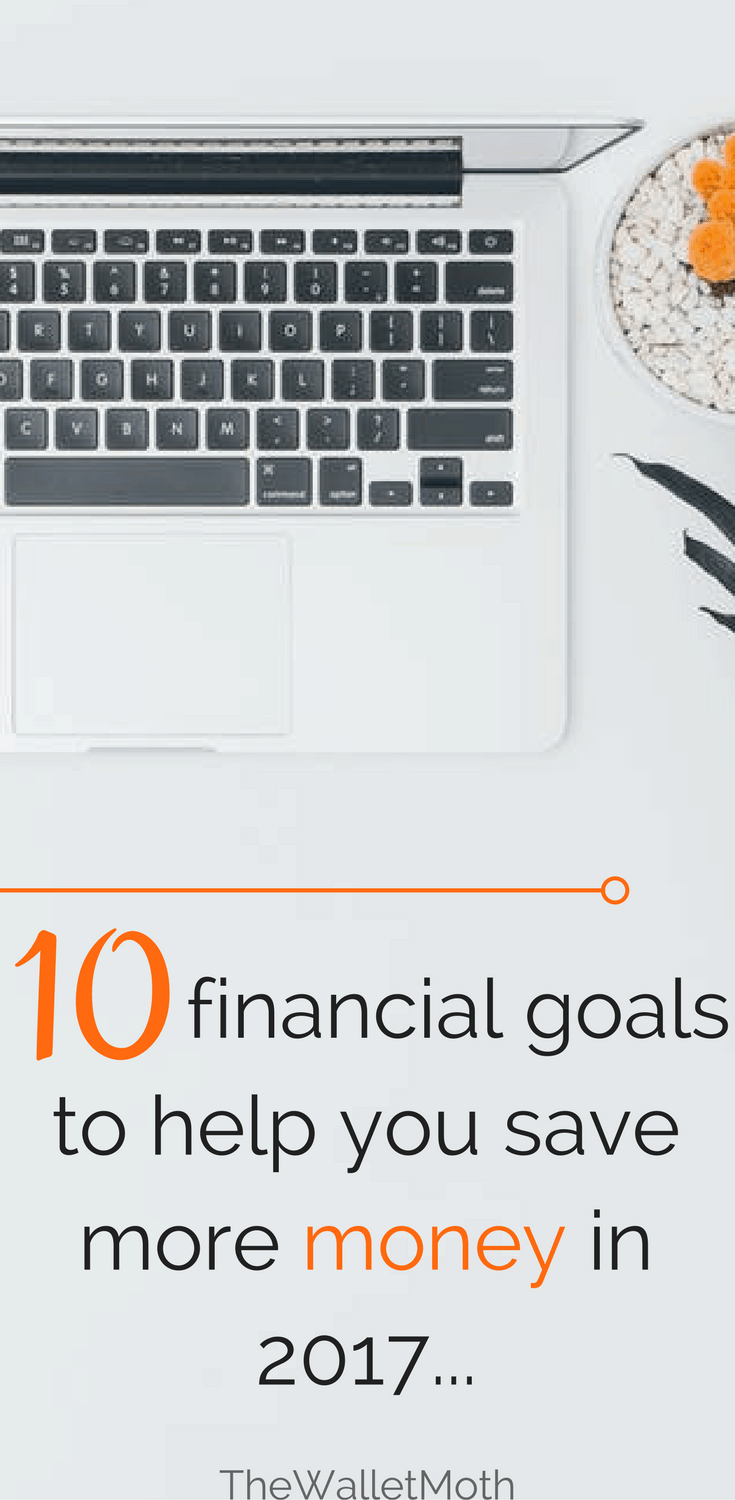 Personal Finance Goals for 2017
Set up a direct debit to send 10% of your monthly income to your savings account, every month.

Cut down on electricity and energy bills by turning lights off in unused room, limiting heating (layer up!) and taking shorter showers.

Save money on petrol and reduce your impact on the environment by trading in your car for a bike, or walking!

Make a weekly plan for meals with costs included, cutting down on food waste and spontaneous meals out.

Reduce your alcohol intake for far cheaper nights out, and a much healthier diet.

Start a Side Hustle! Make extra income by selling clothes, crafts or anything else you can create cheaply.
Start Budgeting Like a Boss – either weekly or monthly – and actually stick to it this year!
Start tackling your student debt.  Sigh, but you know it's time…

Put an end to any addictions that put a drain on your wallet (I'm looking at you, diet coke drinkers).

Start planning for the future – no more living paycheck to paycheck – think bigger, more sustainable goals and how better finances will help this.
---
Related:
So there you have it, 10 achievable finance goals for 2017! What do you think – will you be adding any of these to your goals for the year, or do you already have your own?
---
Starting my own blog was one of the best decisions I made for focusing my mind on the goals I truly want to achieve.

If you're interested in starting a blog of your own, I strongly recommend using BlueHost for a quality hosting provider at low prices (it's the only provider I use!). Check out my exclusive link for a free domain and hosting packages as low as $3.95/month.